Need a custom suppressor made? That's our specialty! We have made custom cans for people in everything from 5.7mm to 7.62x39 to .375 H&H Magnum to .300 Norma Magnum. Tell us what you want to get made!
Want a custom serial number? Let's talk. Custom Order Request
Whether you get suppressors from our standard product list or order some custom cans, we will transfer them to either a dealer of your choosing or we will pick one for you. Once the transfer application is approved, we will notify you about the shipping details so you can visit that dealer, who will help you complete your Form 4 application.
About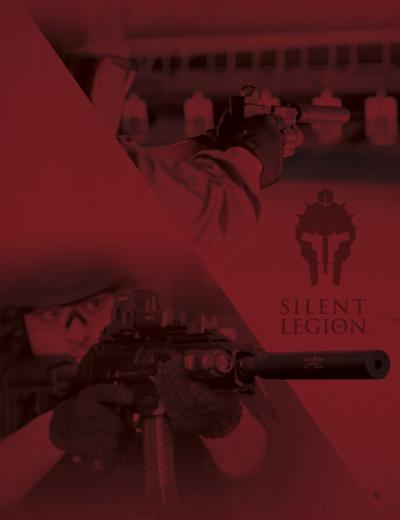 Silent Legion has officially moved to beautiful (and gun very friendly) Montana. We are under new management, and are wholeheartedly committed to you, the user
We are long-time firearms industry professionals, and understand the needs of the military and law enforcement, as well as the needs of shooters and hunters. We've been delivering cutting edge gun and accessory designs for decades and take a lot of pride in staying ahead of the pack.
Our name underlines our core philosophy and stands for strength, honor and a belief in helping others. That's what we bring to discriminating users everywhere.
Our commitment to you:
This stuff will perform.
You'll get great value for your dollar.
We warranty your purchase for life.